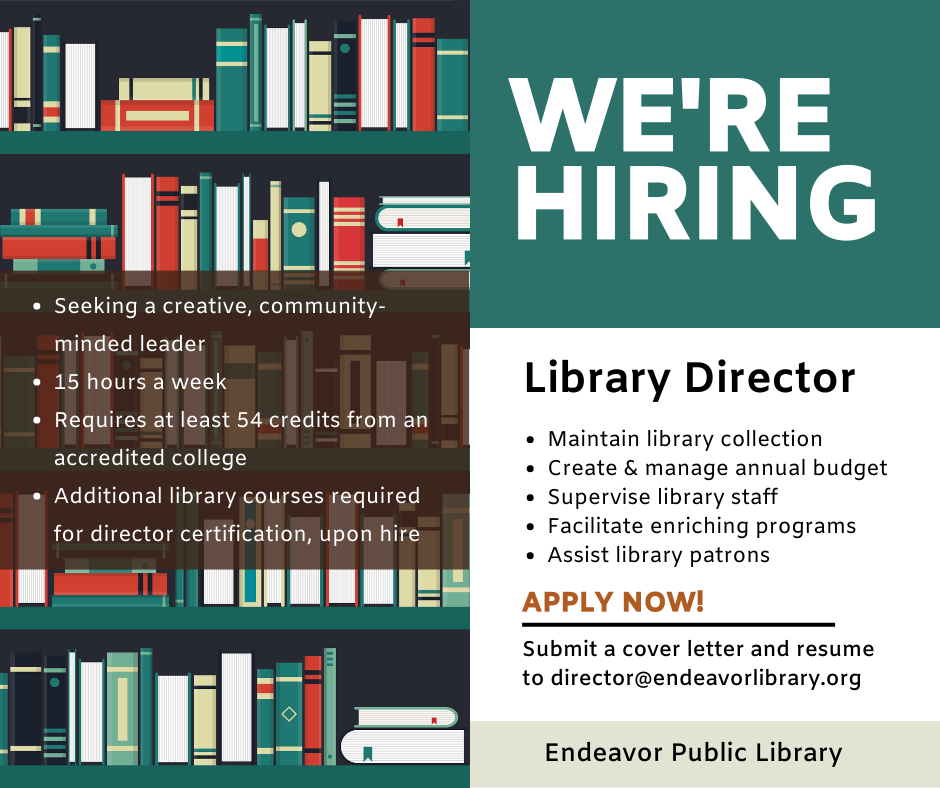 The Endeavor Library Board of Trustees is seeking a creative, community-minded leader as the next Library Director.  Endeavor, WI is a rural municipality located along the southern border of Marquette County, just north of Portage, WI.
Daily duties of this position include maintaining the library collection, creation and administration of the annual budget, promotion of the library and materials, assisting library patrons, supervising library staff, circulation, facilitating enriching programming, and related library activities and management.
Interested candidates must have librarian certification from the Wisconsin Department of Public Instruction or be eligible for Grade III certification.  Minimum requirement for certification is 54 credits obtained from an accredited college or university, with at least 27 credits in liberal arts and science. Upon hire, the completion of supplementary library administration courses is required for director certification.
Interested applicants for this part-time position should submit a cover letter and resume to director@endeavorlibrary.org. Applications will be received until the position is filled.